Non-Resident Advisory Committee
Image
Mission Statement: To inform and engage non-resident property owners in any public consultation or approval process, and to advise the municipal council on all issues that impact the non-resident property owners of Sun Peaks.
Members of the Non-resident Advisory Body are:
Neil Connors
Tom Kelleran
Ray Kehl
Kit Kuhn
Please click the following for Non-Resident Advisory Body minutes, agendas and other information.
---
Business Advisory Committee
Image
Mission Statement: The role of this body is to advise Council on matters related to economic development and tourism within the Municipality. This body is a 7 member body consisting of community members and 3 Tourism Sun Peaks directors.
The members of the Business Advisory Body are:
Ryan Schmalz
Dennis Smith
Liz Forster
Dan Stebner
Aidan Kelly
John Douglas
Please click the following for Business Advisory Body minutes.
---
The Seniors Advisory Committee
Image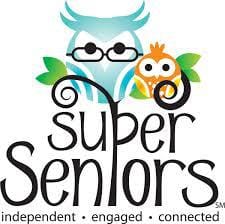 Mission Statement: To serve in an advisory capacity to the Mayor and Council on matters that impact the quality of life of senior citizens of Sun Peaks. To work with a consultant on the preparation of an Age Friendly community plan.
Members of the Seniors Advisory Committee are:
Nancy Street
Jim Alix
Basil Rathbone
Martin Pitt
Ines Popig
Objectives:
To act as a liaison for all seniors of SPMRM and advise Council and staff on ways to enrich and enhance the health and quality of life of seniors in the community.
To solicit input and act as a public forum on issues that affect seniors in the community.
To provide advice to Council based on input received to improve policy, programs and services available to seniors.
To help identify barriers to movement by seniors in and around the village.
To aid in the formation of partnerships that will help educate, inform and improve the quality of life for seniors and act as an ongoing resource.
To identify strategies for keeping seniors interactive with other age groups in the community.
To aid in the development and ongoing maintenance of a website that will act as a senior's community resource center.
To aid in the creation of an Age Friendly plan that will ensure action oriented strategies based on World Health Organizations principles which are ;
Respect and support of all citizens.
Access and inclusion for all citizens
Community engagement in decision making
Livability
Accountability
Promoting independence and
Wellness for seniors
Please click the following for Seniors Advisory Committee minutes and other information.