Image
Sun Peaks Fire Rescue is a composite fire department staffed by three full-time officers and 23 very hard working volunteers.
The department's volunteers are passionate about maintaining the safety and protection of the resort town's residents, staff, guests and neighbours. To ensure that they provide the best service possible, the volunteers spend countless hours training, responding to emergency calls and assisting with fire prevention/harm reduction initiatives. Being part of a volunteer fire department is demanding but the rewards are great.
The services offered by Sun Peaks Fire Rescue include:
Fire Suppression
BC Ambulance First Responder
Wildland Firefighting
Auto Extrication
Embankment Rope Rescue
Fire Prevention
Fire Inspections / Investigations
Public Education
The volunteers of Sun Peaks Fire and Rescue are all very eager to provide assistance when necessary, however it's their preference that people have fun and enjoy the time they spend in Sun Peaks. So while on the mountain please play safe!
---
Smoke Detectors
Image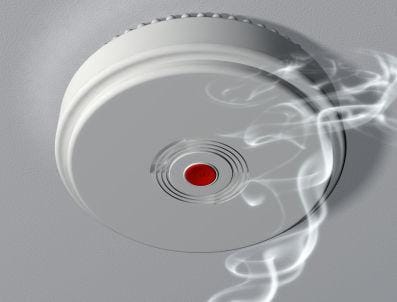 Sun Peaks Fire Rescue volunteers and staff recently conducted a door to door smoke alarm initiative. The results are shocking: 39% of all residents visited required at least one fire alarm replacement, 50% of all residents visited required some level of corrective action. With these odds, there is an unreasonable risk to Sun Peaks properties and there is a very real risk of unnecessary loss of life. Losing a loved one is devastating and heartbreaking, losing your home is more than stressful; yet far too many people appear to be delaying or failing to check their alarms annually.
Our fire rescue volunteers are willing to help. If you call 250-578-8985, they are prepared to make an appointment to visit your resident to assist you in verifying that all fire alarms are working. Please make an appointment with the department so that we may reduce any unnecessary risks. Thank you and remember to thank our volunteers for their service to the community.
Smoke alarms do save lives but only if they are in working order. Make your appointment today.